Stealth Loudspeakers are the patented audio speakers that you can't see but sound like magic. Perfect for ATMOS™ home theatre where you want to hide the speakers from sight but need brilliant rich and immersive acoustics.
Our Invisible Speakers are selected by leading retail brands to provide rich experiences within their stores, and are perfect for home background music in bathrooms, kitchens, and bedrooms. Contact Lab3 Limited for information regarding warranty, design and specification support and recommended installers, or if you wish to become a dealer or reseller.


Invisible
Aesthetic
Audio Fidelity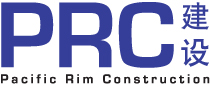 Read more about Stealth Acoustics Invisible Speakers in PRC Magazine
Can you build an ATMOS™ Cinema System with Stealth Invisible Speakers?
Yes you can!
Stealth's premium invisible speakers not only allow the aesthetic attributes of your room to prevail, they provide one of the best total sound "immersion" experiences, something required from any proper multi-channel cinema system. Surround sound design has always required that surround sound fields be broad, spacious and full-range, so that listeners throughout the space receive balanced spatial cues. Adding in the "Z" axis of ceiling mounted speakers makes this requirement even more profound.
You can reliably incorporate Stealth invisibles into your cinema designs, because unlike any other invisible speaker, we utilize the same internal components as expensive visible speakers, such as powerful cone woofers, multi-stage crossovers and high-power neo-magnet tweeters. Robust power handling allows premium Stealth speakers, like the LR4g, to produce up to 103dB of SPL, delivering a remarkably spacious horizontal sound stage and depth positioning in the front panorama. Stealth B30g invisible subwoofers, allow for flexible placement of subs, providing preferred distributed bass impact without the bass "alleys" associated with single placement subwoofers.
Boldly go and see why Stealth is "Putting the Home Back In Home Cinema" ™ with the best aesthetically neutral cinema speakers available.